Submissions
Guidelines
We accept submissions year-round on a rolling basis. We will consider simultaneous submissions.
Content
Up to six poems or prose poems, or up to 1,000 words of prose fiction, a book review, or a critical essay.
We will also consider visual art submissions.
Format
Please format writing submissions as Microsoft Word .docx files. Poetry, single-spaced. Prose, 1.5-line spaced.
Please format visual art submissions as .jpg or .png files, preferably at least 1,000px wide.
Author Bio
Include a short author biography with your submission, around three to five sentences, with anything you'd like to highlight about your background, your submission, your writing influences, and similar things.
Payment
There is no fee for submission. Since we're new, we're unfortunately unable to provide payment for successful submissions.
Copyright
We ask for the right to use successful submissions on this site and in any derivative material (printed magazines, etc.) that we may produce. Otherwise, your work is your work and you retain your rights to it unchanged.
Editorial Process
All submissions go through several rounds of editorial review and are selected by group voting and consensus.
In general, we do not make or request any significant edits to submissions. Submissions need to be in their final version.
We will fix obvious typos, autocorrect errors, etc., and make minor formatting changes for consistency with our publication style guide.
Where to Submit
Please use our Submittable form. This lets us keep track of your submission so it won't get lost in the mix and helps us review your submission quicker.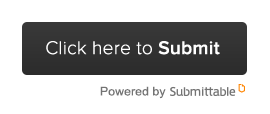 We also accept submissions through Duosuma:

If for any reason you're unable to use Submittable or Duosuma, you can always email your submission to us at info@ogre.red.
We will respond as quickly as we can, although depending on the volume of submissions, it may take us several weeks.