Sean Gallagher 🖼️
Relaxing in the Evening on the Fire Escape with a Magazine and a Cat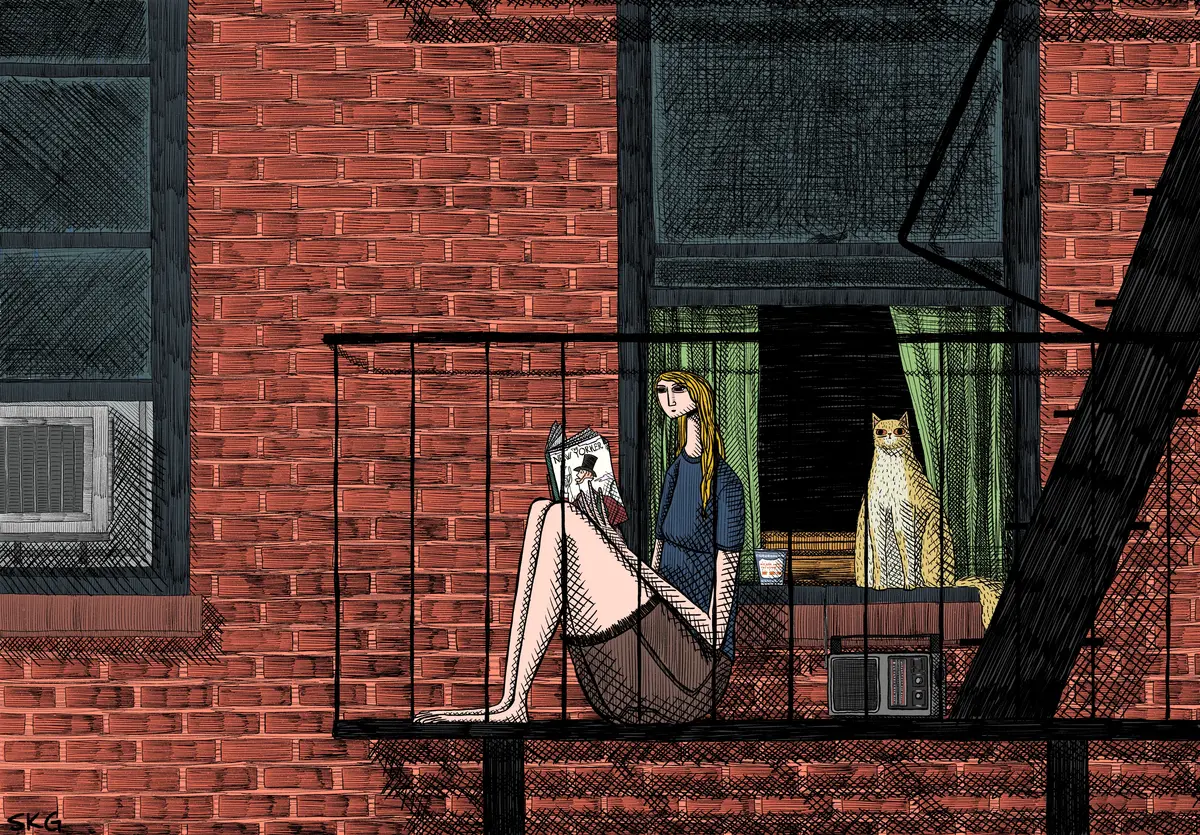 Artist's Statement
As a kid, I got hooked on Edward Gorey's The Gashlycrumb Tinies, which helped me learn the alphabet through morbid rhymes and illustrations. The piece also introduced me to Gorey's style, and I sought out his other works, drawn to his macabre creations. Using what I found as a guide, I learned to appreciate how he used simple lines and color to convey his ideas and construct a story, but I went in another direction once I learned what I like capturing: the beauty of the mundane. If there was a theme to me being an artist is that I try to make the in-between moments of life picturesque.
I was always a doodler with designs of being a writer, yet it never took off and once I saw the writing on the wall that success would be found in art, I decided to make it my focus. Luckily, the thing I did to amuse myself had an audience. Failure is a main motivator, as in each misstep is an excuse to do better next time, and push myself, my abilities beyond where I was previously. And so far, it's working out and I look forward to where it's all heading.
About the Artist
Sean Gallagher's artwork has appeared or is forthcoming in Allegory Ridge, Liminal Spaces, Beaver Magazine, Fauxmoir Literary Magazine, Quarter Press, and High Shelf Press. Sean will also be highlighted as one of the low country's top emerging artists by Charleston Magazine. He lives in Charleston, South Carolina.
Find Sean on Instagram @the_ridden_word or at skgcreative.com.