Sylvia Santiago 🖼️
Regrets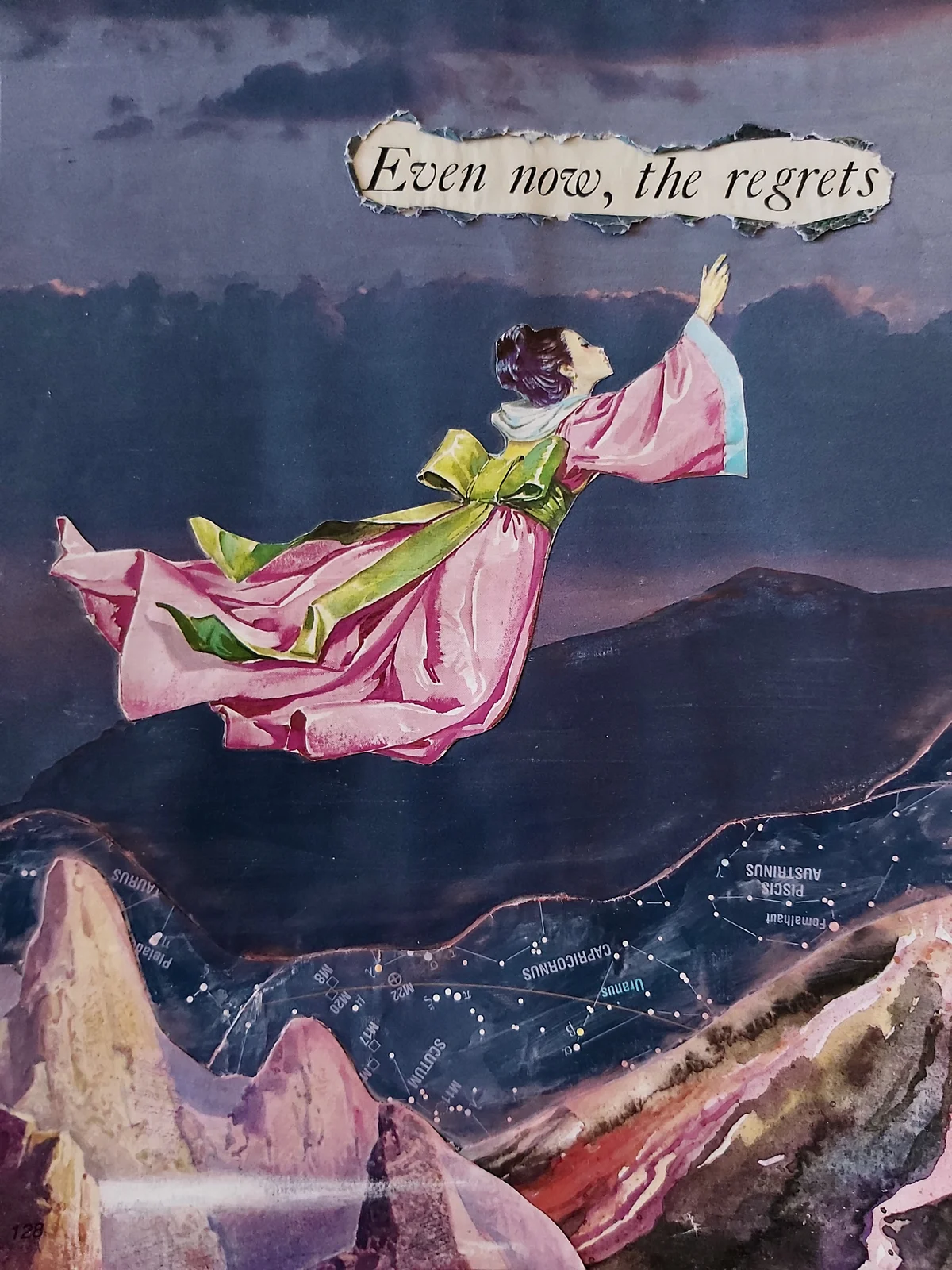 Artist's Statement
This piece is a commentary on the relentless nature of regret. The colour palette, the mood, and the message were inspired by the pensive expression of the robed woman. This analog collage was created with paper (pages from a vintage children's book and various magazines), crayon pencils (Stabilo Woody), and glue.
About the Artist
Sylvia Santiago's artwork appears in Acropolis Journal, Cutbow Quarterly, Harpy Hybrid Review, Streetcake Magazine, and elsewhere. Find her on Twitter @sylviasays2.
Prints & Posters
Canvas prints in many sizes are available via our ArtPal gallery.
Paper posters are available via our Etsy shop.