Marie Le Moigne 🖼️
Nymphaea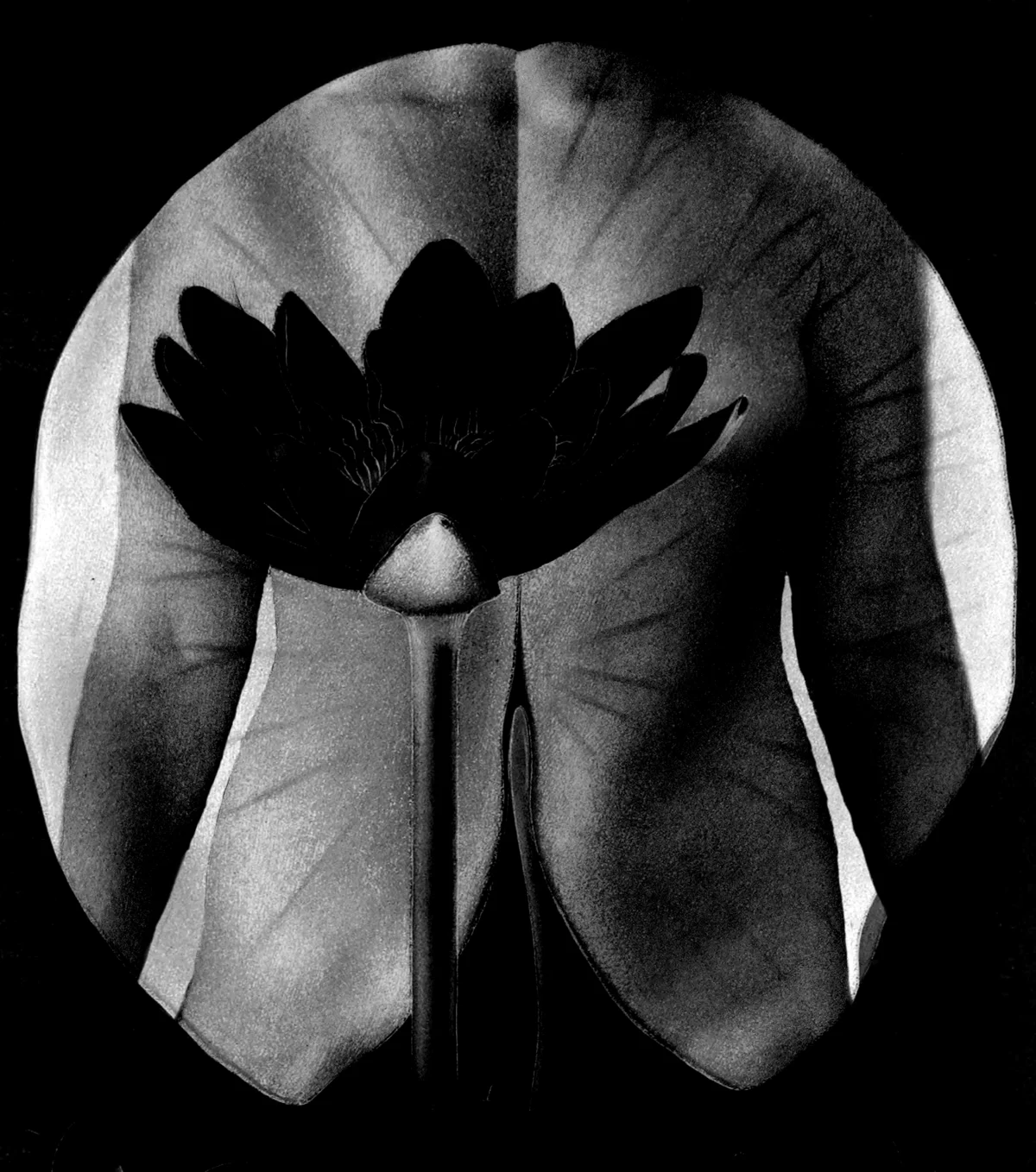 Artist's Statement
Self-portrait via photomontage and encyclopedia plate.
The figure of the water lily refers to Boris Vian's "L'écume des jours," and the floral anomaly spreads within the rendered anonymous female body. Like the metaphor of this fascinating plant in the writer's work, my images are imbued - in the manner of Stéphanie Genand - with "bipolarity, sometimes alluring when viewed on the surface, and at other times darker when delving into the depths."
The roots invade the body, cover it, almost erase it.
The body and organs acts as mediums and sources of creation. I explore the creative potential of the female body. My body is like a weapon of expression. Ritual body, blasphemous body, vegetable body, living or inert, sutured, a body that lives, that ages. It immortalizes itself in photography. The body becomes the face, the universal identity of the wounds experienced by one another. It memorizes the scratches, the aggressions of past, present, and future centuries. Thus, it traverses time.
A dialogue between reality and imagination: the intimate journal. An open wound to be closed through the prism of fiction, photography creates distance. It allows me to heal. For me, my photography is a form of intimate writing.
About the Artist
Marie Le Moigne is a visual artist and a teacher of design and applied arts. She holds a Master's degree in Fine Arts, Visuals, and Space from ERG in Brussels. Her artistic practice and work explore the dialogues that can be established between visual arts and literature. Additionally, she engages and reflects on societal issues such as feminism, the body, memory, etc., through publications in various art and design journals. In 2022, she exhibited her work at Paris 8 and at the Giardi Gallery during the Saint-Étienne Design Biennial. In 2023, her photographic series "Through the Looking-Glass I and II" is being exhibited at the contemporary art event "Les Rencontres d'Aubergine" in Villeneuve les Avignon and then at Nuit Blanche in Paris (City Hall of the 19th arrondissement and Buttes Chaumont). A selection of her artwork and design can be found on her website: marielemoigne.com.