Jacqueline Harris 🖼️
Duck Down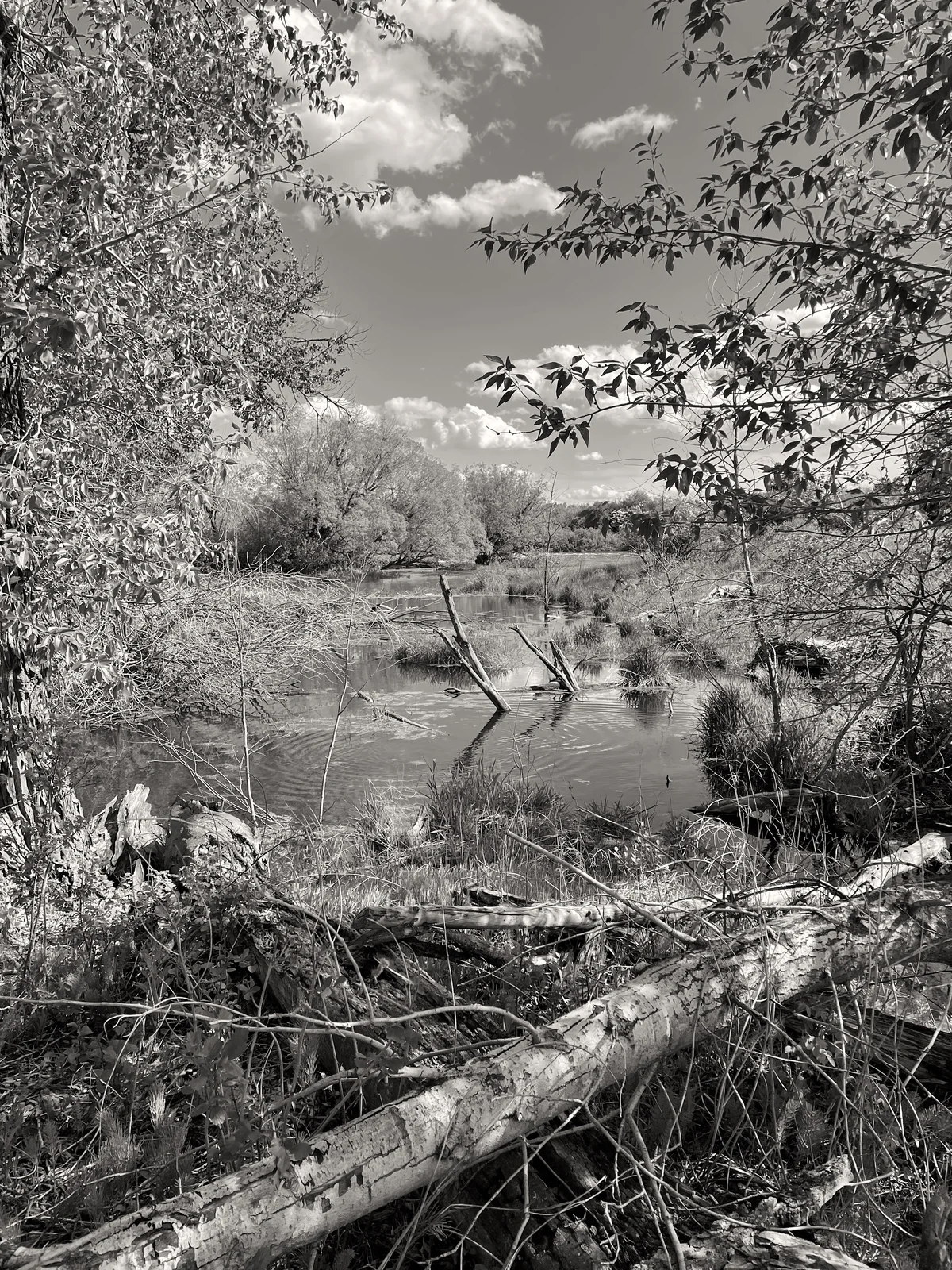 Artist's Statement
I take photographs while exploring nature trails and quiet, rural locations in the Midwest. My eye is drawn to quiet and often isolated scenes that suggest narratives to my imagination. I favor landscapes and the intersections of nature with places of personal significance, experience, and memory.
Duck Down captures bankside rippling water at Henry's Fork Greenway in St. Anthony, Idaho. Off a wooden boardwalk path located between Riverview Cemetery and Pegram Truss Railroad Bridge, the area is frequented by wildlife including beaver, turtles, snakes, moose, deer, ospreys, bald eagles, geese, and ducks, and is cherished for fishing. I took the photograph during early evening on warm summer day and hoped to capture the silence and stillness of the moment.
About the Artist
Jacqueline Harris is a tenured professor of English at Brigham Young University - Idaho. Her teaching focuses on 18th-20th century British literature, with additional emphasis on coming-of-age literature, women's studies, and interdisciplinary research. Her publications include peer-reviewed journal articles, book chapters, co-authored books, book reviews, articles, short stories, creative nonfiction, and photography.