Amy W. Edwards 🖼️
Fly Away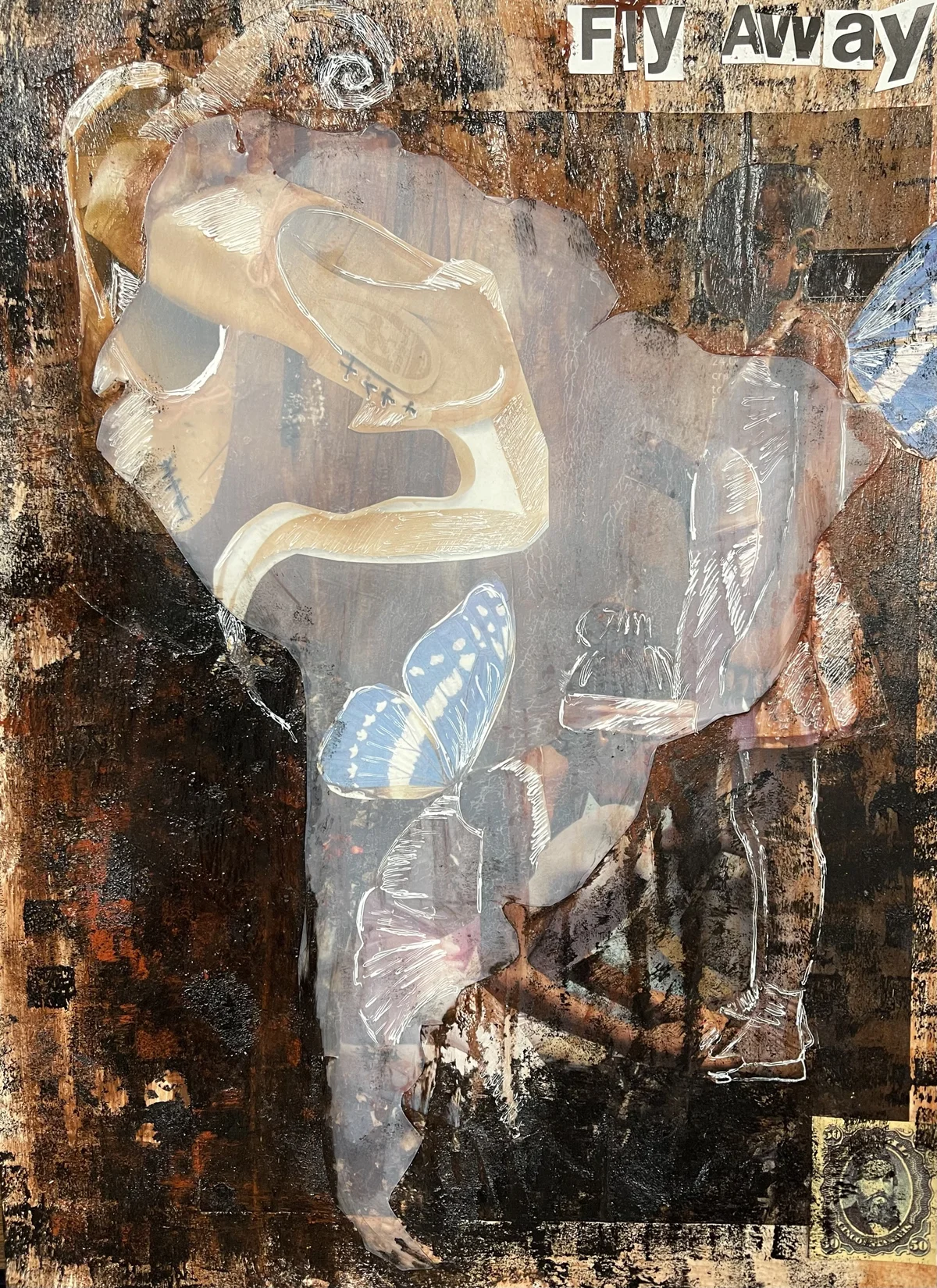 Artist's Statement
I have been working in mixed media for several years now. I like to look for collage images that might tell a story. Sometimes the story is about my own experiences or ideas. Sometimes it is about literature or other arts.
Fly Away is part of a series that I worked on in 2022 with the theme of "dance." I was inspired by the movie Waste Land, as well as a story in National Geographic. To me, this work is about many young people in South America and how dance or other arts might be the only hope they have of overcoming their current circumstances.
About the Artist
Amy Wellman Edwards is an art educator in the Dallas - Fort Worth area. She has taught art at all levels for 28 years. Find more of her art at linktr.ee/amywellmanedwards.