Bella LaMontagne 🖼️
Laundry Day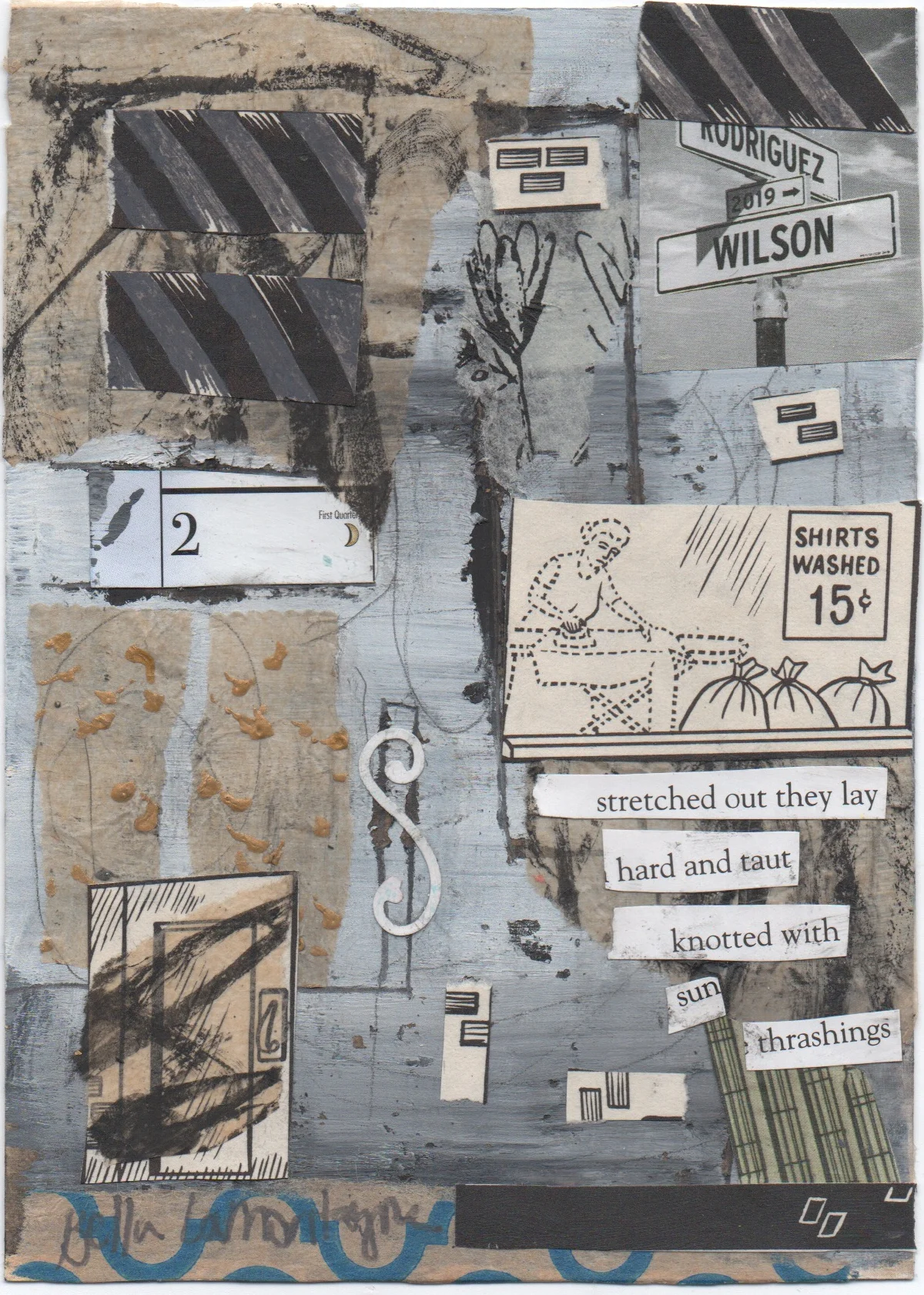 Night Lights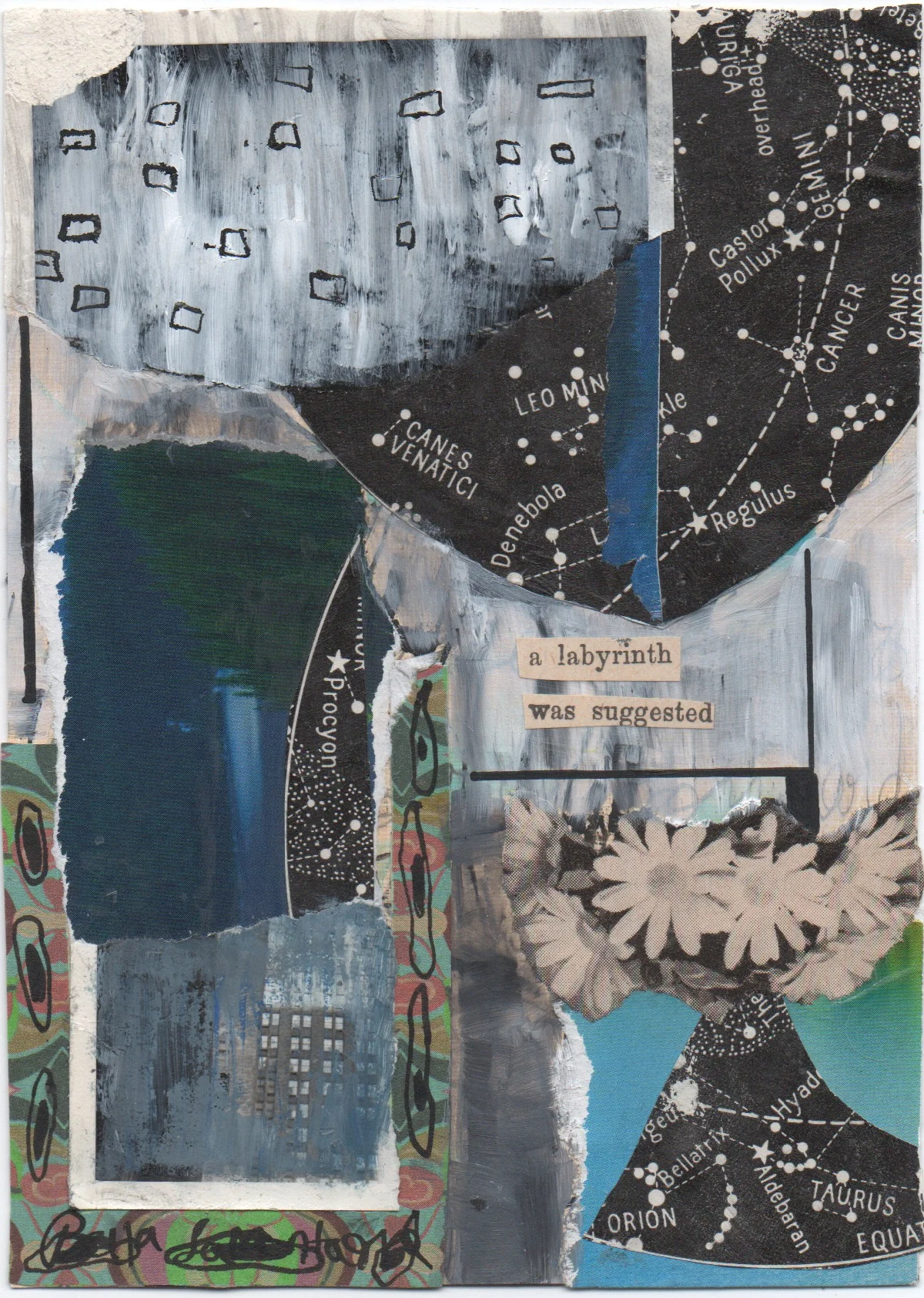 About the Art
Both pieces are excerpted from a series, The Rhythm of Life, which was born from a bunch of unused postcards I had lying around my apartment. I had been given these blank postcards over a period of time and I had never used them for their intended purpose, writing messages to others. Each postcard had a photograph on the front with a very minimalist and subdued subject and color palette. I used the photograph on the front to create my visual response on the back. Laundry Day and Night Lights are two pieces from that series.
For Laundry Day, I used acrylic markers, magazine images, a children's book of visual puzzles, pieces of an old calendar, gesso, and pencil, as well as tissue paper to which I added handmade marks using watercolor brush strokes. The words were found and pieced together from a book of testimonies from various quilt makers.
For Night Lights, I used a black and white Polaroid of large urban buildings with many windows, a star chart from a magazine, the same old calendar, gesso, and acrylic markers. Both postcards were activated with a singular word written over and over, experimenting with different calligraphy in the process.
The thought behind repeating a single word was to submerge my perspective into the myriad of meanings that one word can hold. This method is something I do often in my pieces and it is immensely helpful at limiting my options while still providing much to work with. As an artist, I am interested in pushing the boundaries of form, and I am drawn to the abstract more than the representational. In both of these pieces my words are few, yet serve to contextualize and anchor the visual elements. I take words and images from people's discarded media such as old books, magazines, and other pieces of throwaway culture. These textual and visual artifacts form a symbiotic relationship, symbolically reincarnated as a recycled story, feeling, or idea, that we can experience for the first time or remember all over again with even more richness.
About the Artist
Bella LaMontagne is an analog collage artist based in Massachusetts. Her work has been exhibited in the LAVA arts center and the Virtual Hosmer Gallery in Western Massachusetts. More of her work can be found on Instagram @bella_lamontagne_.