Delta N. A. 🖼️
Chasing Liberty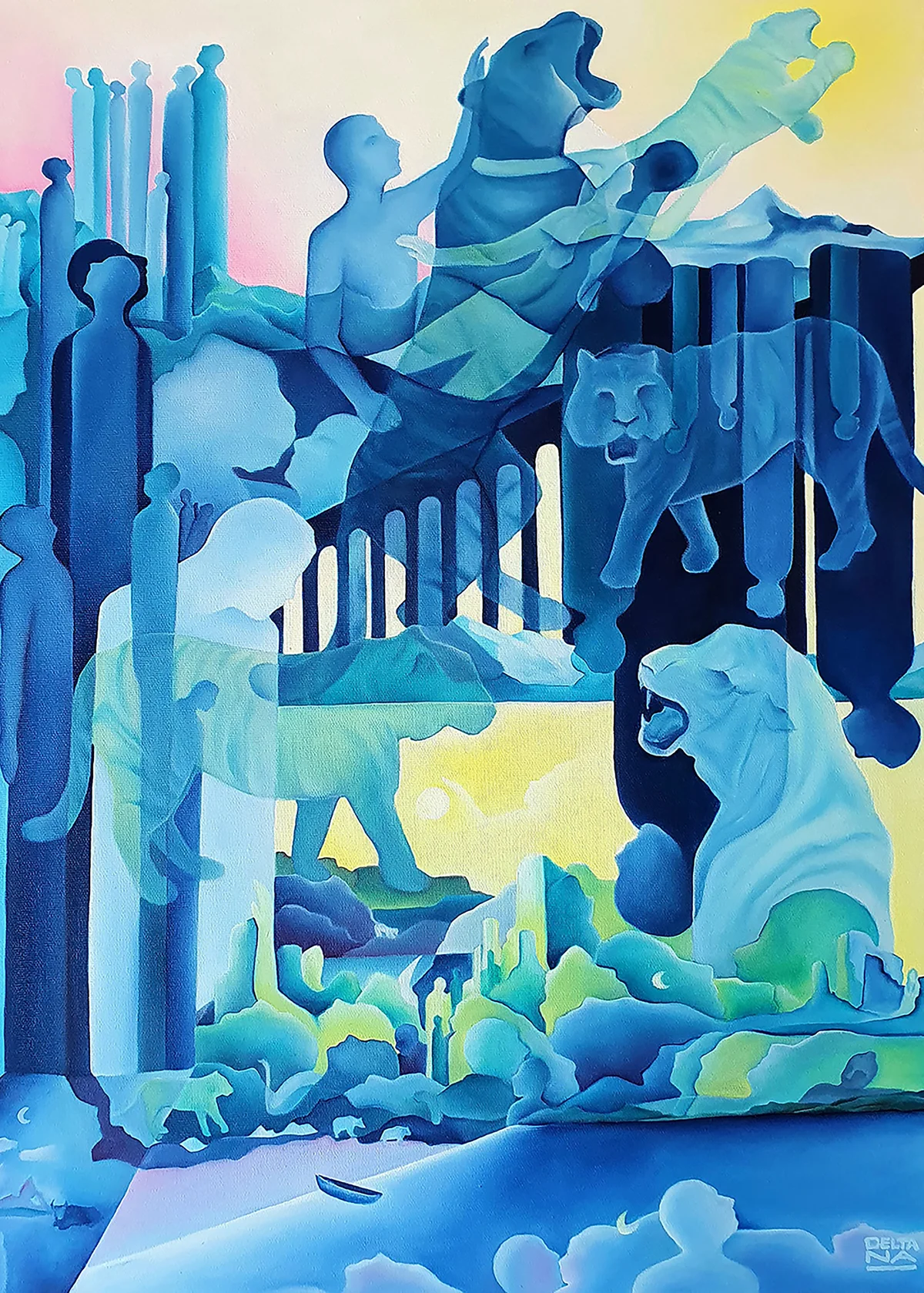 Artists' Statement
Technique: oil on canvas, 50cm x 70cm.
We visited Kiev three years ago and loved it so much. The people were very nice and the city was amazing. When we started painting Chasing Liberty we were shocked by the war. We never decide what to paint, it just happens on the canvas. We worked until the end and when we signed it we realized that it was inspired by the strength of the Ukrainian people and, surprisingly, it was painted with the blue and yellow of their flag.
Escape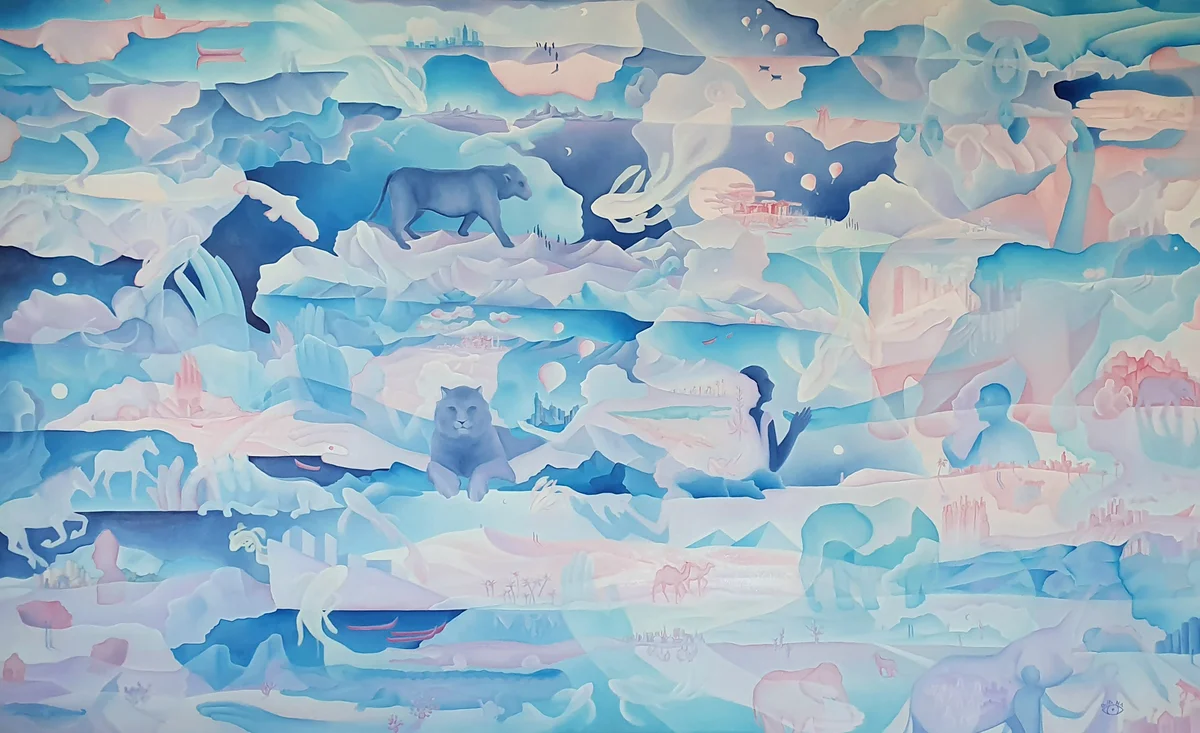 Artists' Statement
Technique: oil on canvas, 200cm x 120cm.
This is an open-eyed dream crossing the barriers of reality in a balance between the abstract and the figurative. It is the journey of a human soul searching for freedom.
About the Artists
Paired in art and life, Delta N. A. work simultaneously on each piece. Their art is included in numerous public and private collections and has been exhibited in solo and group shows across Europe, the United States, and Asia. Find them online dnartists.com, on Facebook @deltanart, and on Instagram @delta_na.