Molly McNeely 🖼️
Idols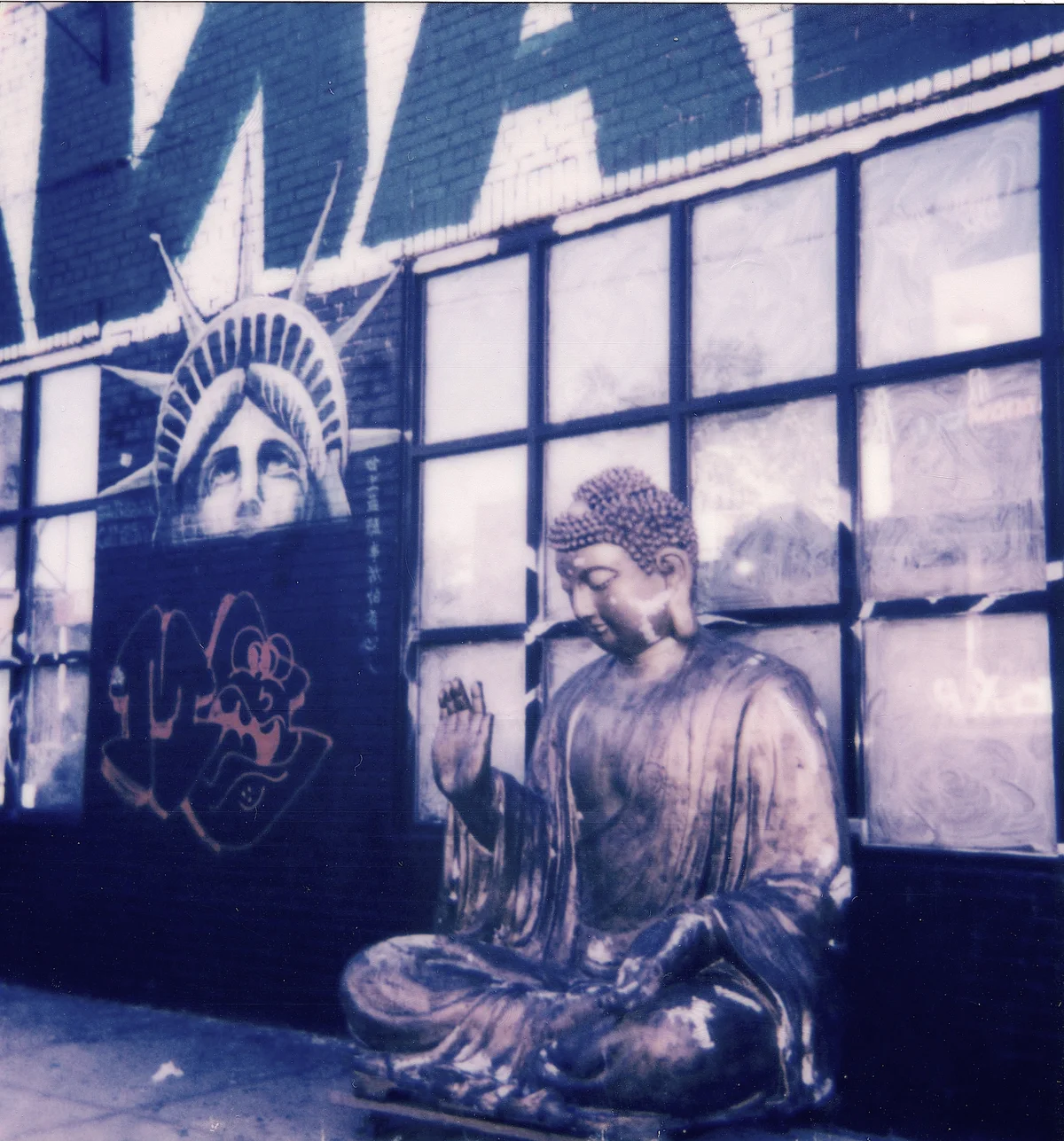 About the Art
During the COVID-19 quarantine of 2020 and 2021 in New York City, I began shooting with a refurbished Polaroid 600 camera from the 1990s, in an attempt to force myself out of my apartment and take daily walks. The resulting images are less of a snapshot of space and time, and more of a looking-glass attempt for connection in an altered reality of empty streets and unemployment. With lock-down policies separating us from loved ones and our community, where do we find solace? Where do we find home?
Idols was taken while I was walking past a warehouse, with the large Buddha temporarily moved in front of the garage doors, as workers unloaded a truck in front of me. The juxtaposition of the statue, with the graffiti of the Statue of Liberty on the wall behind, posed an interesting question of the idols of this time. Freedom and serenity confronting each other, one seemingly rolling her eyes while the other holds a hand up against the viewer. Buddha and the Statue of the Liberty are alike in that the image of each has become divorced from its original symbolism. Tourist's t-shirts and magnets, graffiti tags and life-size statues sold from a warehouse in Brooklyn; the icon of the idol is devoid of the original concept, but serves as a reminder of the power in the image that remains.
About the Artist
Molly McNeely (she / her) is a New York-based poet, photographer, and visual artist. Find her online at mollylauramcneely.com.