Beaumont Sugar 🖼️
Had a Good Run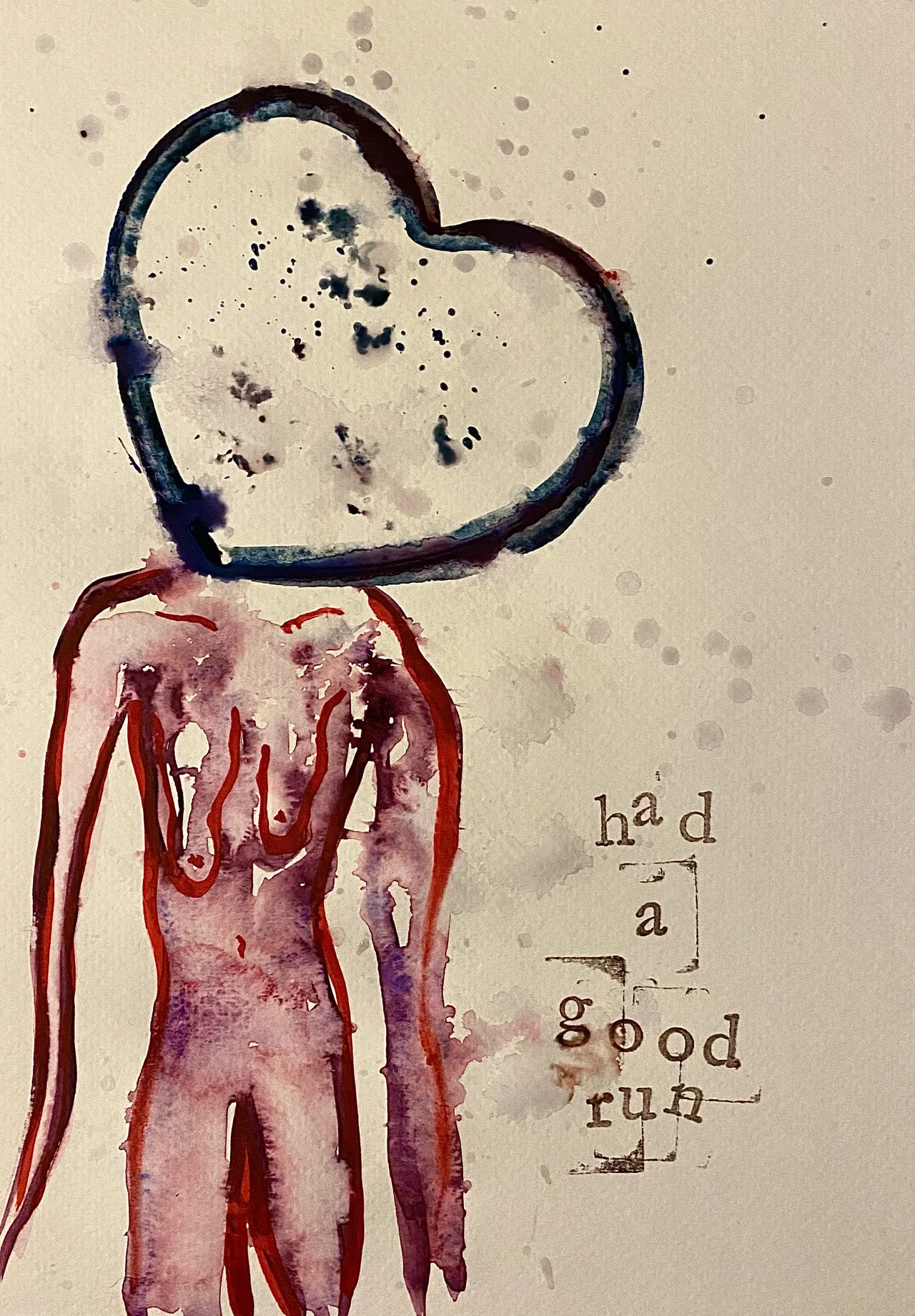 Artist's Statement
The figure's head lolls. This could be in resignation, or as a result of physical weariness. It could just as easily be cocked to the side like a curious dog's, grateful for the opportunity to discover what happens after death. Regardless of how one interprets the position of the figure's head, the heart symbol is nearly-universally positive. This is complicated by a color palette intended to invoke the colors of blood and viscera, and by the figure's gaunt form. In places, the figure is being pulled away from itself, and its edges become blurry and irregular.
Two years prior to creating this piece, I was being treated for an aggressive breast cancer. Two days prior to creating this piece, I found a new lump where I'd found the first.
I didn't get to do everything I wanted to, but I had a good run.
About the Artist
Beaumont Sugar's writing has appeared in Appalachia Journal, GASHER, Ruminate Magazine, Sidereal Magazine, and more. Find them on Instagram @beaumontsugar.