Editor's Note 9/22
End of summer: the spruces put out a few green shoots.
Everything else is gold.
Louise Glück
Welcome to our twelfth and September issue! This issue marks our first year anniversary as a journal. We couldn't be happier that we've made it this far and have had the privilege to work with so many talented writers and artists. Our success is due entirely to their support.
All kinds of plans for our second year are in the works. Please be sure to follow us on Twitter @RedOgreReview for updates, news, and announcements!
Back to the writing and art - in this installment, we present poetry by:
Zoe Antoine-Paul 🔈
Yessmin Arevalo 🔈
Mark Danowsky 🔈
Keith T. Fancher 🔈
C. E. Hoffman 🔈
Christine C. Hsu
Tyrel Kessinger
Casey Killingsworth 🔈
Kurt Lovelace
Damen O'Brien 🔈
Mallory Rader
Greg Sendi 🔈
SM Stubbs
Brendan Walsh 🔈
Prose explorations by:
Koss 🔈
Monique Quintana 🔈
Francine Witte 🔈
And visual art by:
Ann Calandro 🖼️
Frances Fish 🖼️
John Nikoloudakis 🖼️
Beaumont Sugar 🖼️
Jennifer Weigel 🖼️
All the best and happy reading,
Matthew Bullen
Founder & Head Editor
◈ ◈ ◈
Submit Writing or Art
To submit your writing or art, please use either of our submission accounts:
Submittable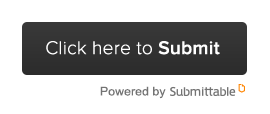 Duosuma

Donations & Tips
Red Ogre Review is run by volunteers. As such, we keep our operating costs to a minimum, but we do have some!
Flipcause
To donate to us directly, please donate via our Flipcause page:
PayPal
To send a tip to one of our authors or artists, please use our PayPal account. We do not take any fees from tips to contributors.