Frances Fish 🖼️
Beautiful Things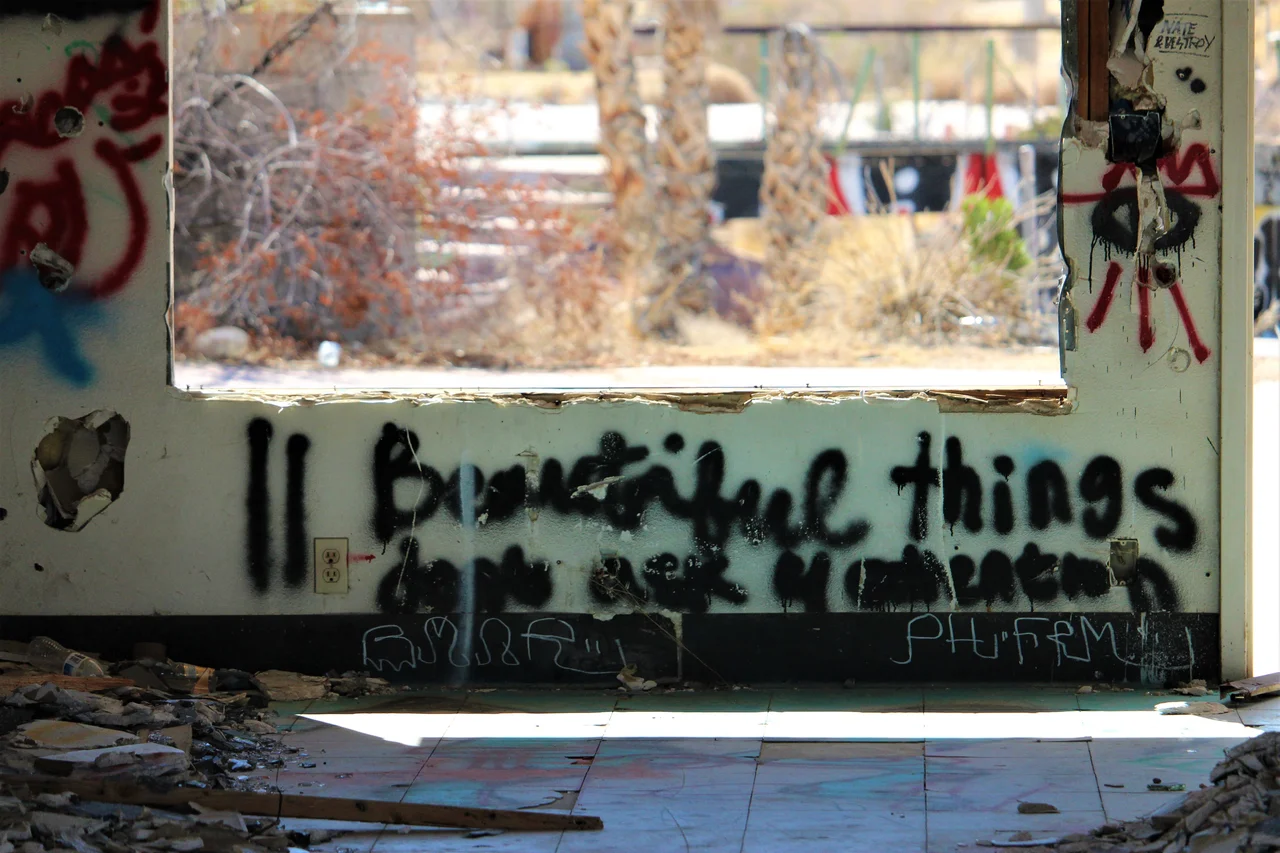 Artist's Statement
The Beautiful Things statement was found in an abandoned waterpark, surrounded by desert, dust, and debris, yet it is a place I find hauntingly beautiful, so the words stuck with me. This is by far the most profound statement I've discovered graffitied on a crumbling wall.
I've returned to the waterpark multiple times since taking this photo, and the place changes with the wind. Most of the art has been painted over time and time again, yet this statement remains, as if other artists have found it worthy of living while they tag over everything else, reminding us all that beautiful things don't ask for creation; they just are.
About the Artist
Frances Fish's art has appeared in multiple magazines. In a previous life, she published seven novels under a pseudonym.