Ann Calandro 🖼️
Spending Time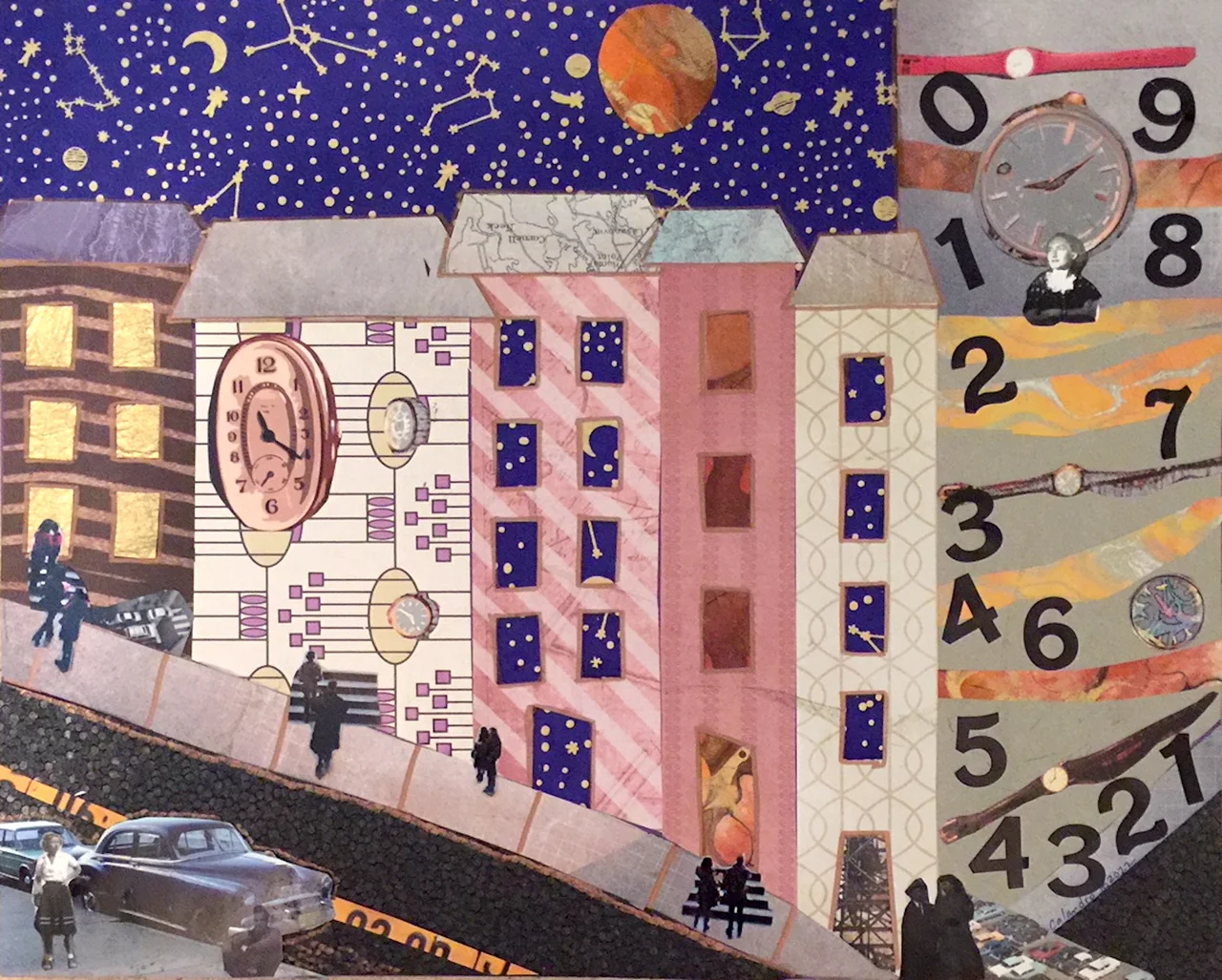 's Statement
I make collages with paper, colored pencil, marker, wet and dry pastel, paint, chalk, and photographs that I take. My art style is realism, but there's something askew about it. I call it enchanted realism, located at the four-way intersection of reality, dreams, wishes, and memories. I've been influenced by Henri Rousseau, who set out to reproduce the world photographically but created a world of enchantment, and by Romare Bearden, Jacob Lawrence, Marc Chagall, Brian Kershisnik, Della Wells, Eric Fischl, and other artists, writers, and musicians. I often incorporate words and musical terms, notes, or instruments, as well as humor, into my artwork and titles.
I grew up in New York City, where my father was first a city planner and then involved with landmarks preservation, so I enjoy looking at buildings and creating cityscape collages. I don't live in New York City anymore, but I still look forward to spending time in the city.
About the Artist
Ann Calandro is a writer, artist, and classical piano student. Her short stories have been published in Gargoyle, Lit Camp, The Fabulist, The Plentitudes, and The Vincent Brothers Review. Duck Lake Books published her poetry chapbook in 2020; Shanti Arts has published three illustrated children's books. Find her online at www.anncalandro.webs.com.