Steve Zimmerman 🖼️
HellPool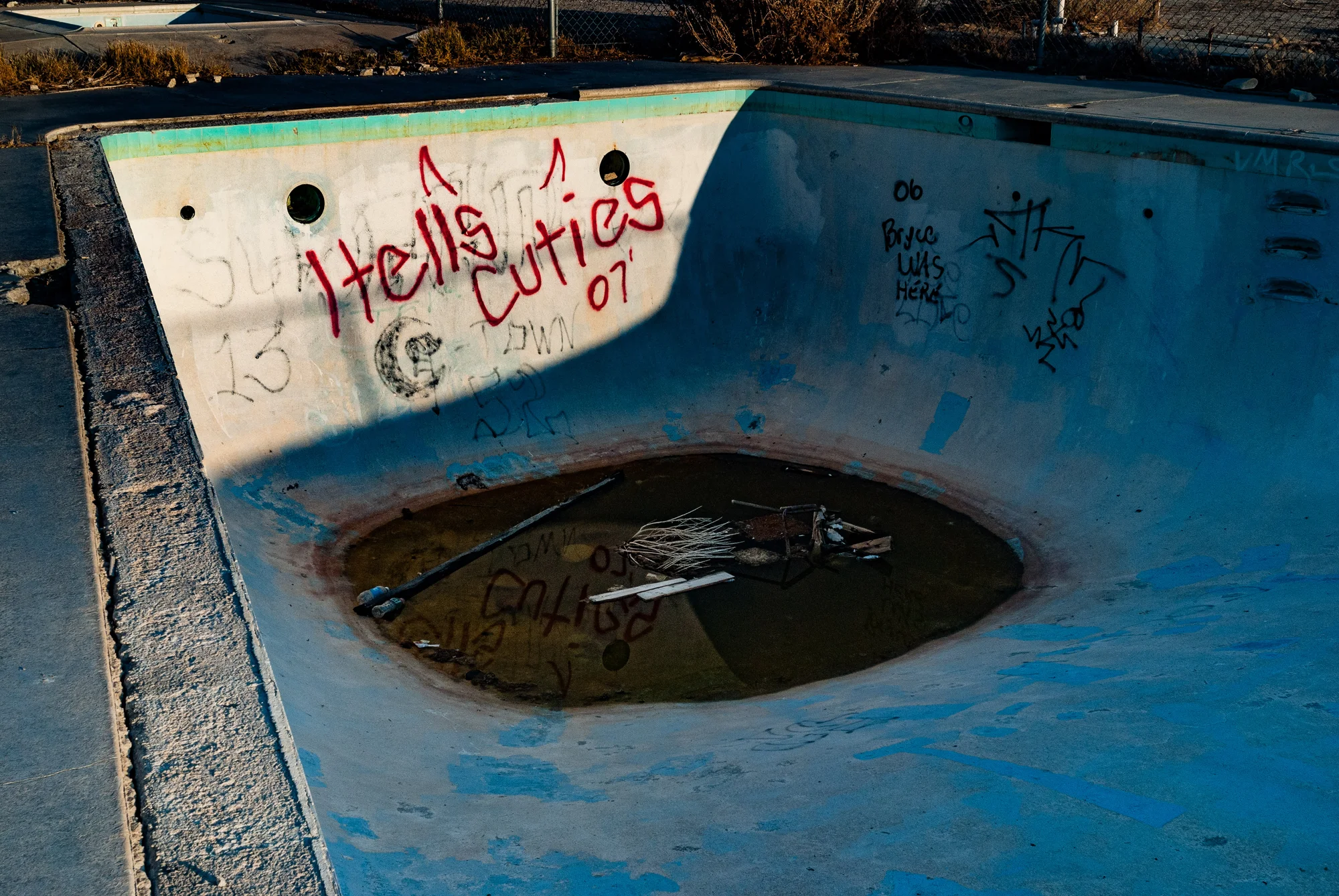 About the Art
"HellPool" is one in a series of images that explores the Salton Sea communities situated just south of Palm Springs in southern California. This area is a microcosm of what can go wrong when you try to bend Nature's will too far. Salton Sea was planned to be a destination for the rich and famous in the 1950's and 60's. Hotels, dance halls, playgrounds and pools were constructed for the influx of crowds. Within a couple decades, however, the lake became toxic due to farmland run-off and mismanagement and most of the fish died, leading to beaches covered in fossils.
Now, most structures are abandoned and covered in graffiti, looking more like an apocalyptic movie set than a monument to a gilded past. Like "HellPool," there is also a curious communal personality at play, sometimes mildly threatening, other times self-deprecating or even comedic. It's a reminder of our impermanence … a theme I am attracted to again and again in my photography of ghost towns, abandoned vehicles, declining flora, or even swimming pools, void of their original grandeur but still capable of drawing us in.
About the Artist
Steve Zimmerman's story can be most favorably summarized as quirky. Despite being raised in a family of teachers, he never enjoyed speaking in front of others. While attending school at Miami University in Ohio, he double-majored in the money making fields of Anthropology and Creative Writing. Immediately following, he moved to Seattle and immersed himself in the world of retail while also pursuing some semblance of a career in photography. His work has appeared in venues such as the Louisville Art Association, Target Gallery, and the Tacoma Art Museum, as well as being published in the Bellingham Review, Montana Mouthful, Arkana Press and the Evansville Review, amongst others.