Editor's Note 7/22
I swear it was Summer: I was strung through
with light. Nothing offered shelter.
Jennifer Militello
Welcome to our tenth and July issue! This issue sets a new record for the highest number of submissions and the quickest we've had an issue fill up after opening a call - barely two weeks!
We're grateful for the enthusiasm and the support (and already gearing up for the August issue).
In this installment, we present poetry by:
Millicent Borges Accardi 🔈
Brennan Burnside
Akhim Cabey
Mathieu Cailler 🔈
Keisha Cassel
Matt Daly 🔈
Tessa Ellison Rossi
Doug Jacquier 🔈
Bob King 🔈
Nadine Klassen 🔈
Maud Lavin 🔈
Joan Mazza
Shareen K. Murayama 🔈
Ethan Vilu 🔈
Prose explorations by:
Jose Hernandez Diaz 🔈
Bernard Martoïa
Goldie Peacock 🔈
And visual art by:
Genelle Chaconas 🖼️
David A. Goodrum 🖼️
Cristina Iorga 🖼️
Johnbel Mahautiere 🖼️
Doug McNamara 🖼️
Serena Piccoli 🖼️
Ronald Walker 🖼️
All the best and happy reading,
Matthew Bullen
Founder and Head Editor
Send Us Your Writing or Art
To submit your writing or art, please use either of our submission accounts, whichever you prefer.
Submittable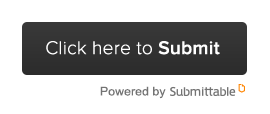 Duosuma

Support Us and Our Authors
Red Ogre Review is run by volunteers. As such, we keep our operating costs to a minimum, but we do have some!
PayPal
If you'd like to support us, or send a tip to one of our authors, please donate via our PayPal account. We do not take any fees for ourselves from tips donated to our authors.
AbeBooks
Or treat yourself to a book? We receive a small commission from AbeBooks purchases.
Etsy
You might also like to check out our zine merchandise on Etsy.