Editor's Note 6/22
Or maybe it's just Spring,
which drives more than birds and flowers crazy.
Tony Hoagland
Welcome to our ninth and June issue! We'd like to thank our authors and readers for their enthusiasm and support in making our first spinoff zine, Primeval Monster, an unqualified success!
We plan to reopen Primeval Monster to submissions, and launch more thematic micro zines, in the coming months.
In the meantime, we're back to business with Red Ogre Review. In this installment, we present poetry by:
Caitlin C. Baker 🔈
Henry Cherry
Mark Fleckenstein
Josephy Hardy 🔈
Thomas Higgins 🔈
Glenn Ingersoll 🔈
Jonathan Jones
Courtney Kalmbach 🔈
Keith Kennedy
Nathan Lipps 🔈
Nathanael O'Reilly 🔈
Matt Schumacher
Emily R. Spacek
Prose poetry by:
Makalani Bandele 🔈
Nathan Nicolau 🔈
And visual art by:
Guilherme Bergamini 🖼️
Shelbey Leco 🖼️
Nelson Lowhim 🖼️
Leslie D. Soule 🖼️
All the best and happy reading,
Matthew Bullen
Founder and Head Editor
Send Us Your Writing or Art
To submit your writing or art, please use either of our submission accounts, whichever you prefer.
Submittable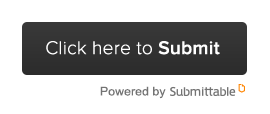 Duosuma

Support Us and Our Authors
Red Ogre Review is run by volunteers. As such, we keep our operating costs to a minimum, but we do have some!
PayPal
If you'd like to support us, or send a tip to one of our authors, please donate via our PayPal account. We do not take any fees for ourselves from tips donated to our authors.
AbeBooks
Or treat yourself to a book? We receive a small commission from AbeBooks purchases.
Etsy
You might also like to check out our zine merchandise on Etsy.