Editor's Note 5/22
La cucina è una bricconcella; spesso e volentieri fa disperare.
Cooking is a little bastard, it often and intentionally causes despair.
Pellegrino Artusi
Welcome to our eighth and May issue! And thank you to our contributors who tried this issue's writing challenge or submitted pieces based on the "recipe" theme. Where applicable, theme pieces are noted under the title of each.
And with this issue, we have now published well over 100 talented and accomplished authors, which we view as a milestone for a journal we started around six months ago!
In this installment, we present poetry by:
Carl Boon 🔈
Tim J. Brennan 🔈
Ori Fienberg
Alec Gourley 🔈
Paweł Grajnert 🔈
Hiva Hosseini 🔈
Anna Idelevich
Jones Irwin 🔈
Dave Luker 🔈
Ben Macnair
MJ McGinn 🔈
Jacob K. A. Mensah
Olga Montenegro
Ren Pike 🔈
Marc Isaac Potter 🔈
Samantha Terrell
Victoria Twomey 🔈

Prose poetry by:
Maggie Bowyer 🔈
Steve Gerson
James B. Nicola 🔈

And experimental writing by:
Greg Koberger
Richard Kostelanetz 🖼️

All the best and happy reading,
Matthew Bullen
Founder and Head Editor
Send Us Your Writing or Art
To submit your writing or art, please use either of our submission accounts, whichever you prefer.
Submittable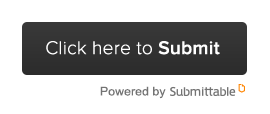 Duosuma

Support Us and Our Authors
Red Ogre Review is run by volunteers. As such, we keep our operating costs to a minimum, but we do have some!
PayPal
If you'd like to support us, or send a tip to one of our authors, please donate via our PayPal account. We do not take any fees for ourselves from tips donated to our authors.
AbeBooks
Or treat yourself to a book? We receive a small commission from AbeBooks purchases.
Etsy
You might also like to check out our zine merchandise on Etsy.